Stacking Chakana Ring Silver by Casual Seance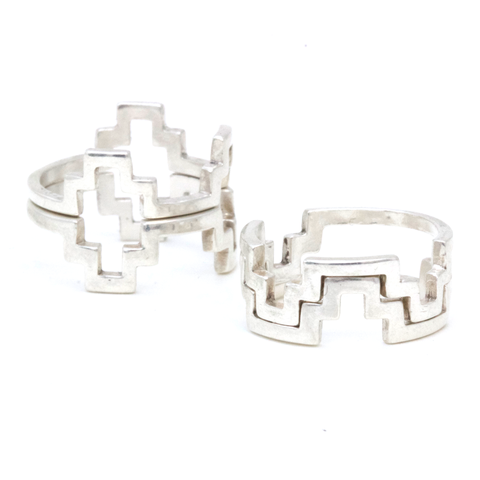 Stacking Chakana Ring Silver by Casual Seance
Sterling silver ring in either polished or oxidized silver.
ABOUT CASUAL SEANCE
Casual Seance is a low-key yet beguiling fine jewellery collection with a lot of heart by Lindsay Rogers. Her hand-carved creations range from stackable geometric pieces to custom organic diamond engagement rings.
Originally a ceramicist, every piece is carved by Rogers in wax and cast so that no two rings are the same. Stones are hand-selected and ethically sourced.
Casual Seance reflect the ideals that inspire Rogers, including a celebration of the uncommon—both in terms of the jewellery's raw materials and the luminous people who choose to wear it.