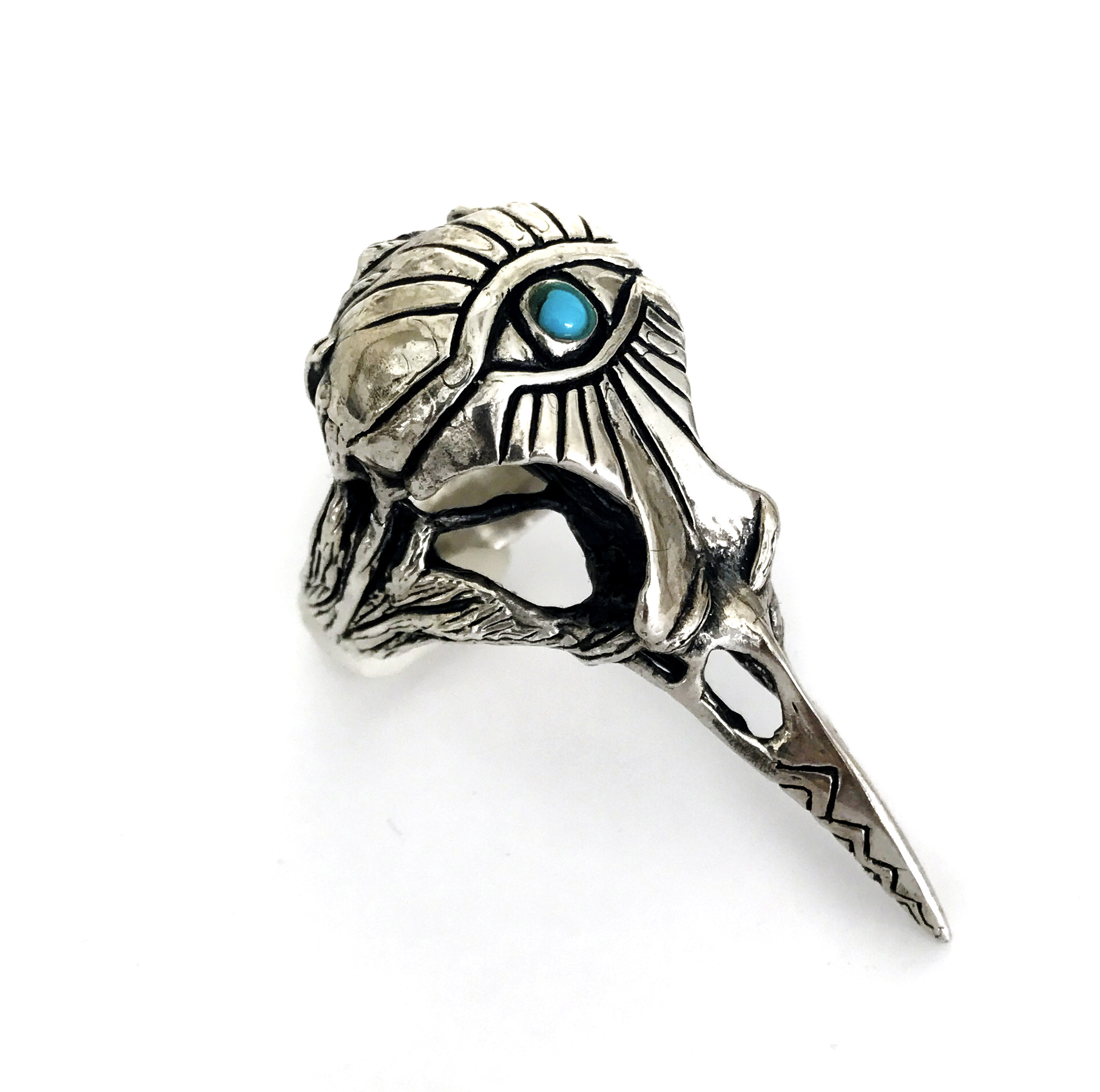 Three-Eyed Crow RIng
Three-Eyed Crow in solid sterling silver w/ turquoise.
Designed and handcrafted by Rudy Lazzaro in NYC, "honoring the life of birds".
ABOUT RUDY LAZZARO
Rudy Lazzaro is a Native American jewelry designer who has been creating jewelry since 1990. Born of Inca descent in the mountains of Argentina, his rich cultural heritage is the foundation for his indigenous style.
Upon arriving to the United States at the age of 15, Lazzaro found comfort in the North American Native ways of life. Years later, he was spiritually adopted by a Lakota family from the sacred Black Hills in South Dakota. As Rudy continued to learn from these traditions, his jewelry making became more representative of the sacred ways of the Lakota Sioux people.
Now, Lazzaro's work continues to grow and evolve, expressing a unique blend of his roots, as well as his commitment to life on the Red Road. Each piece carries a deeper meaning beyond esthetics, and passion and prayers are put into every piece he creates.
Crow by Rudy Lazzaro
Sterling Silver Ring: Three-Eyed Crow w. Turquoise
Honoring the life of birds